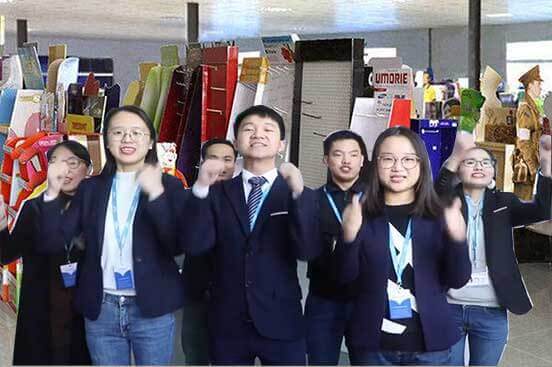 At Packwins Display, we specialize in innovative Point-of-Purchase Displays which will enhance your brand identity and promote sales. Our experienced designers are dedicated to save your cost while not compromising quality and effects, and most of them have been in display industry for almost 10 years.  All these make us stand out from the crowd.
The biggest advantage of our cardboard display is that they are easy to set up.
Have you been tired of folding back and forth to assemble a corrugated cardboard POS Display on retail stores? Here at Packwins we share a 1-second set up pop display. Time saving and shorten time to market.
Imagine to touch a prototype within 3 days from scratch? You can do it at Packwins! From in-house design to printing and after-all processes, we have it controlled.
A 6000sqm of production premise is built to offer full capacity production of 2000pcs of displays per day. There is no business too small or too large.
There is an online team to work with you on new idea generation and design. Rest assured to drop emails.
From initial design concept to the finished product we will partner with you to ensure your success.
With the stat of the art printing and finishing machines, your display cases shall incorporate the newest features.
We are committed to achieving one goal, helping customers find the best possible solution to a unique display.
 Our in-house engineers, designers allows us to create the highest-quality and features, and keep your costs low.
Serving brands from giant fortune 500 to startups, we care for every details. Driving your sales to the next level.
Guaranteeing health and safety and developing training and apprenticeship. Everyone love and enjoy the work.
Our company has set an ambitious roadmap for the 2018-2025 period. We care for the people inneed of love. 
CUSTOM POP & RETAIL DISPLAYS
We get the job done right and provide solutions in production management, fulfillment, and distribution logistics. Get the highest quality custom display for your product now!